Zenith: The Androma Saga by Lindsay Cummings and Sasha Alsberg

Publishing Date: June 21st, 2016
On sale: (tomorrow) January 16th, 2018

__________________________
From #1 New York Times bestselling author duo Sasha Alsberg and Lindsay Cummings comes the first book in The Androma Saga, an action-packed thrill ride of adventure, intrigue and steamy star-crossed romance.

Known across the galaxy as the Bloody Baroness, Captain Androma Racella and her motley crew of space-bound privateers roam the Mirabel galaxy on the glass starship Marauder, taking what mercenary work they can find to stay alive.

When a routine job goes awry, the Marauder's all-girl crew find themselves placed at the mercy of a dangerous bounty hunter from Andi's past. Coerced into a life-threatening mission, and straight into the path of a shadowy ruler bent on revenge, Andi and her crew will either restore order to the ship—or start a war that will devour worlds.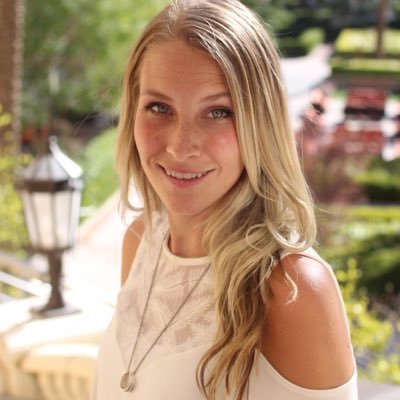 Lindsay Cummings was born and raised in North Texas. She started to take up writing after high school in order to cope with her Chronic Fatigue, and since then has gone on the publish The Murder Complex series, The Balance Keepers series, and now Zenith: The Androma Saga. When Lindsay isn't writing, she's busy freelance editing for fellow writers with her company, Author Crash Course, helping with the book subscription box company, Scribbler, playing the electric guitar in her church worship band, riding her draft horse, or, most recently, recording writing and life videos for her YouTube channel. She lives in Texas, where she writes full time, and is hard at work on her next series.


 Sasha Alsberg started off as a YouTube (or rather, BookTube) sensation when she was sent an ARC from Lindsay's series and since then they have become close friends.
When Sasha is not writing or obsessing over Scotland she is making YouTube videos on her channel abookutopia. She lives in Northern Texas with her dog, Fraser.
​
________________________________
To all of my previous – naive – thoughts of how this book would just make me feel all giddy inside and allow the torrents of salty tears fall, you were far off.
Oh, so far off.
Zenith shattered my heart into pieces so tiny, I don't even know where to start. Plot twist after plot twist after shocking ending; it all seemed to muddle together in my mind as I got caught up in weird senses of betrayal and pure, raw, underlying sadness.
For starters, this is a YA fantasy-borderline-sci-fi narrative told in various point of views.
Little miss boring Androma (better known across the galaxy as the ruthless Bloody Baroness and just Andi to her closest friends), her beloved all-girl crew on the star ship they call the

Marauder

, Dex whom I will just leave here as half angsty, half beautifully annoying Dex, Valen the son of the ruling General of Arcardius and brother of young girl whom started Androma's troubles, and mother-daughter duo (aka antagonist and enemies to the Unified Systems) Klaren and Nor Solis.
Imagine lots of war and plenty of deception/cold-blooded murder singed through with the tiniest threads of the undying bonds of friendship, passion for the right choice, and forgiveness even when hate leisurely passes by. There was absolutely no way I could've prepared myself for my favorite characters getting ripped away. So close and yet so far from my grasp. The ending though, it really messes you up.
On to technicalities, the writing was fantastic. Descriptions really well thought out and some so ridiculous I just had to laugh at the comparisons, but nonetheless very touching. Character Arcs were unfinished (this most likely has to do with the fact that there will be more than one book) yet they were realistic regarding the difficulties each character was enduring. The greatest thing I am proud of is the distinction between characters and how each and every one of them had their own unique voice, that was the main factor that allowed me to appreciate this book. Looking back at the actual plot of the book though, it's pretty horrible. Most of it is told through flashbacks and Androma dwelling in the past (which I hated). Now, I know there is a LOT of controversy surrounding this – and the thing is, most of it makes sense.
In the beginning, the story felt dragged through and a little bland as each character was introduced and I got used to the other-worldly setting. As the story progressed however… that's when things really started to pick up and I was thrown so close to death with the characters, it felt as if they were right there next to me. You'll go through a journey with them and in return they'll honor you with a great story. 
_________________________________________
Scale
– 1 = none, 2 = once or twice, 3 = neutral amount, 4 = at least once a chapter, 5 = an excessive amount
Age Range Recommendation:
 This is a YA because Androma is a teenager but even then I'd say don't read if you're a kid who doesn't understand correct judgment because most of the time what they did wasn't explicitly put as wrong.
Crude or Profane language:
Most of it is a made-up language.
Drug or Alcohol Content:
 Plenty. There is something called Moon Chew which sounds like a drug and various made-up drinks (such as Griss) that most of the characters get drunk off of, or say they want to.
Acceptable for a Christian reader?
No, for so many reasons. It's why, although with really good writing, I wouldn't recommend to others.
Although the book ends in a cliffhanger (leaving more to the story) and the beginnings of each character arc is evident, there are no redemptive qualities. Too much I-don't-care attitudes (which is expected after all of the characters' baggage) and putting worries aside with drink and 'merriment'. Something I don't agree with.
Plus, most characters believe in something they call the godstars which is eerily similar to the Greek gods and how myth says they were created (there is a small paragraph in the book where it explains the backstory of their world).
There is a vast valley of difference between a character being that way and then coming to their senses later on in the book while admitting they were wrong to that just being who they are and defining them as person. Which is the case here.

4 star writing and creativity, 1 star everything else.


____________________________


Here's the book trailer for Zenith:

https://yabibliophile.com/2016/06/zenith-author-interview.html



** I DO NOT OWN NOR AM AFFILIATED WITH ANY EXTERNAL SITES LISTED HERE **

Biography References:

https://www.lindsaycummingsbooks.com/about

https://www.goodreads.com/author/show/15100575.Sasha_Alsberg